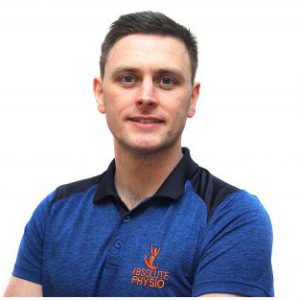 Patrick Donnelly is a chartered Physiotherapist with over a decade of experience. He qualified from the University of Ulster Jordanstown in 2006 with a BSc (hons) in Physiotherapy. Since then he has gained a wealth of knowledge and skills working in a variety of clinics in the National Health Service and in private practice.
Patrick is the clinical lead of the musculoskeletal service and co-founder of ABSOLUTE.PHYSIO.
Patrick has extensive experience working in sport and occupational health settings, with acute injury management and in the management of complex chronic conditions.
Patrick recognises and values the necessity for health promotion and strives to empower each patient with self-management strategies as part of their overall care.
Patrick has completed extensive post graduate training. He is a qualified musculoskeletal ultrasonographer, injection therapist and is one of the first physiotherapists in Northern Ireland to be placed alongside the GP in primary care for his expertise in musculoskeletal assessment and management.