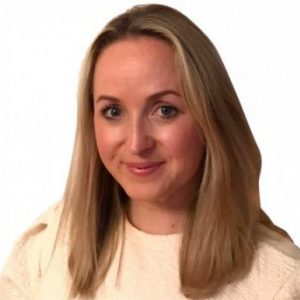 Edel has worked with children and families for over 10 years and specialises in Autistic Spectrum Disorders. Edel holds a degree in Psychology and an MSc in Autism from Queen's University, Belfast. She is also a qualified Cognitive Behaviour Therapist registered with the British Association for Counselling Psychotherapy.
Edel has worked in the National Health Service Northern Ireland (NHS), developing and providing anxiety and behaviour intervention programmes for children, young people and
their families. She is a specialist Trainer/Advisor for Middletown Centre for Autism and an associate lecturer on the Post Graduate Autism Certificate with Mary Immaculate College, Limerick.
Edel is a certified TEACCH Trainer with Division TEACCH North Carolina, USA . She has developed and delivered anxiety trainings and anxiety research projects to parents and professionals across Ireland. She has delivered at the Autism and Mental Health Conference, NAS and the Autism World Congress.