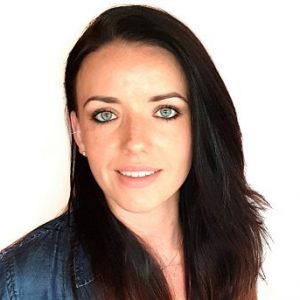 Jemma has a degree in psychology and a doctorate in psychology from Queen's University, Belfast. Jemma is a Chartered Psychologist registered with the British Psychological Society and a Cognitive Behaviour Therapist registered with the British Association for Counselling and Psychotherapy.
Jemma has worked in the Cognition, Development, and Education Centre for Evidence and Social Innovation in QUB conducting research to further our understanding of child development. Jemma is a lecturer of psychology in Dundalk Institute of Technology and the Open University. She is a Cognitive Behavioural Therapist and has completed extensive training with the Academy of Psychological and Holistic Therapies Ireland to enable her to offer CBT and play therapy to children and adolescents.
Jemma is passionate about working therapeutically with people experiencing mental health difficulties to promote mental well-being. Jemma has seen how, with the right support and equipped with knowledge people can be empowered to make incredible changes in their lives. She has witnessed her own clients move past difficult times and sees it as the greatest privilege to walk with people on that journey to a happy healthier way of living.