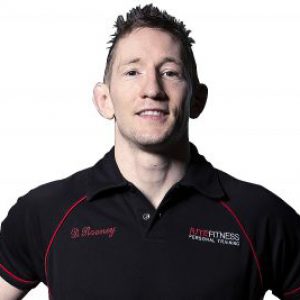 Damien Rooney is the owner of RITE Fitness Ltd, and Director of RITE Fitness – Fitness For All, a corporate health and well being online platform designed in facilitating companies looking after both the physical and mental well being of their employees.

Coming from a Professional Mixed Martial Arts field he has travelled all around the world with the aim of gaining knowledge and expertise in the areas of both Fitness and Nutrition.

– Level 2 Fitness Instructor
– Level 2 Kettlebell Instructor
– Level 2 TRX Suspension Training Instructor
– Level 2 Pre/Post Natal
– Level 3 Personal Training Instructor
– MMA/SCC Certified Strength and conditioning coach
– NASM Corrective Exercise Specialist
– Diploma in Applied Sciences and Advanced Sports Nutrition from Institute of Sports Nutrition (pending)

After years in the field Damien also pioneered The RITE Diet. His own Nutritional Plan which he designed and perfected and has since published several books in the field.